Home
/ Full Overview Of The DevMyResume Writing Company: Benefits Of The Service
Written by: resumewriterreview
Full Overview Of The DevMyResume Writing Company: Benefits Of The Service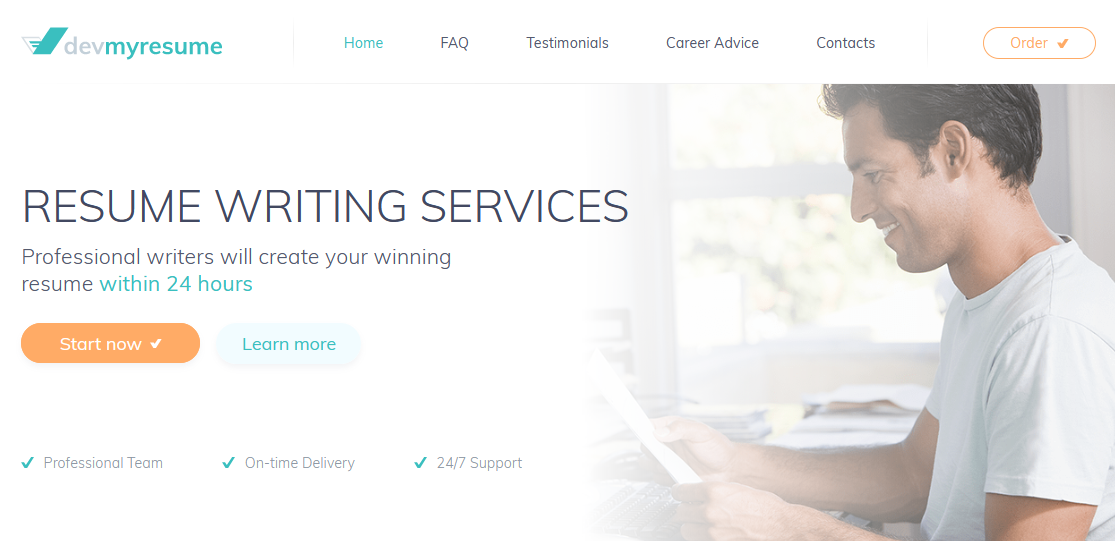 DevMyResume is a professional resume writing company with a good online reputation. It is quite popular among people who seek to get the best value for money. The company promises to create a great resume in 24 hours so it is attractive for people who do not want to hurry. However, there is no full overview of this resume writing service. Therefore, you are likely to doubt whether the company is that good.
In this article, you will learn the pros and cons of the devmyresume.com. We will discuss the quality and range of services, the pricing system, and the service's guarantees. Also, you are going to see real customers' reviews that support our conclusions. Using this overview, you will understand what services the company provides you with. Let's start a deep dive.
Range Of Services: DevMyResume Or Jobscan
Using DevMyResume, you can order any type of resume or CV. Not only can you order CV writing but also editing and proofreading. It is useful that you can send your resume to a specialist who will make it perfect. The specialists of the devmyresume.com will pick up the appropriate writing style, intonation, and format. Moreover, they can delete all types of errors, such as grammar, spelling, and vocabulary ones.
If you don't need to order a resume, there are other services that the company offers. You can order a cover letter, LinkedIn Profile, or Follow-Up letter. We analyzed the ranges of services that the company's competitors offer. It seems like you can only order CV or resume writing, which is not a lot. Altogether, you can count on a wide range of service if you use the DevMyResume.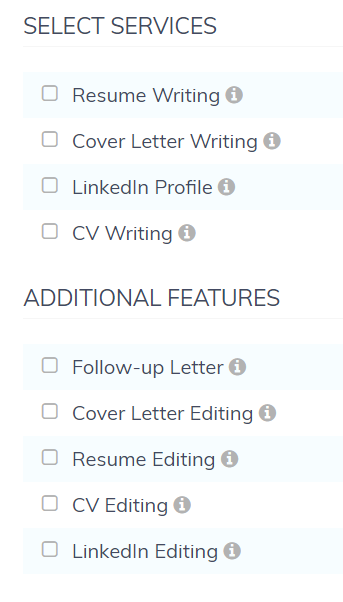 The website of Jobscan looks quite similar. However, you cannot count on a wide range of resume writing services using that company. The concept of the service is different, and it does not guarantee to provide you with a winning resume.
Pricing System of the Service
The prices of the service are average. If you need to order a resume for the entry-level with a 7-days deadline, it will cost you around 67 dollars. As for other services, writing a follow-up letter costs 19 dollars, writing a Cover Letter costs 38 dollars, and creating a LinkedIn profile costs 60 dollars. If you need to edit your CV, resume, or cover letter, the prices start at 25 dollars.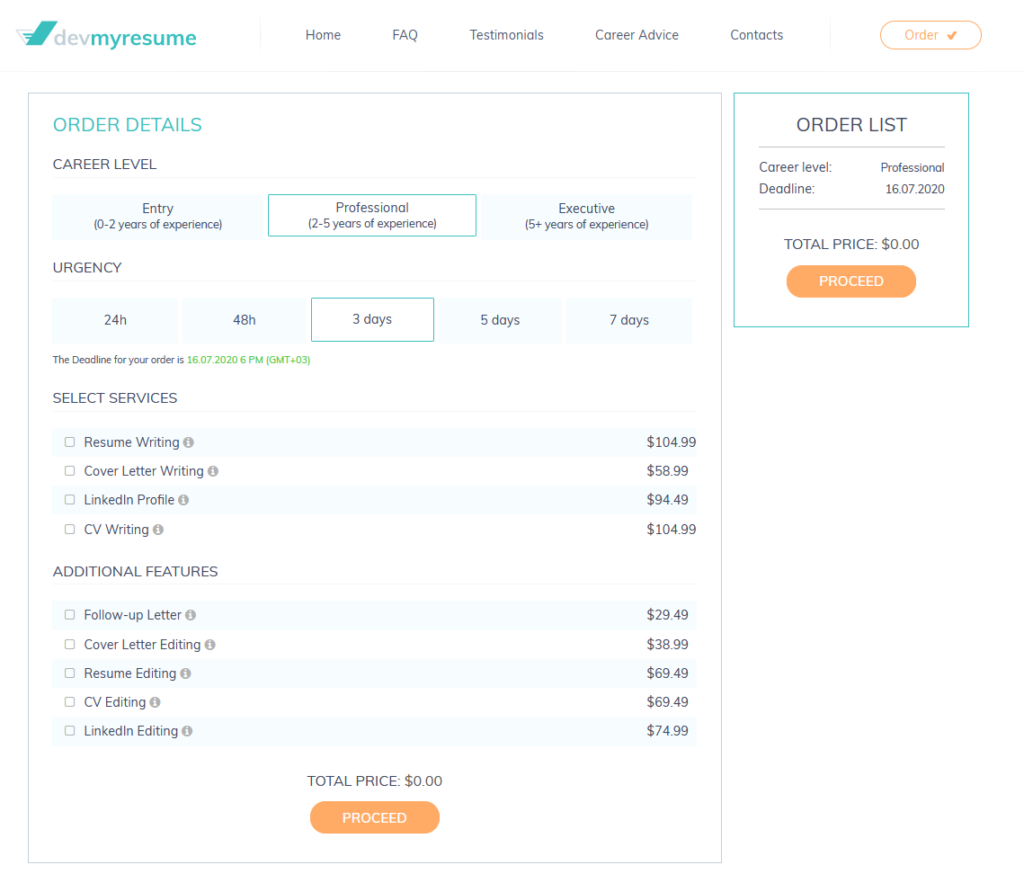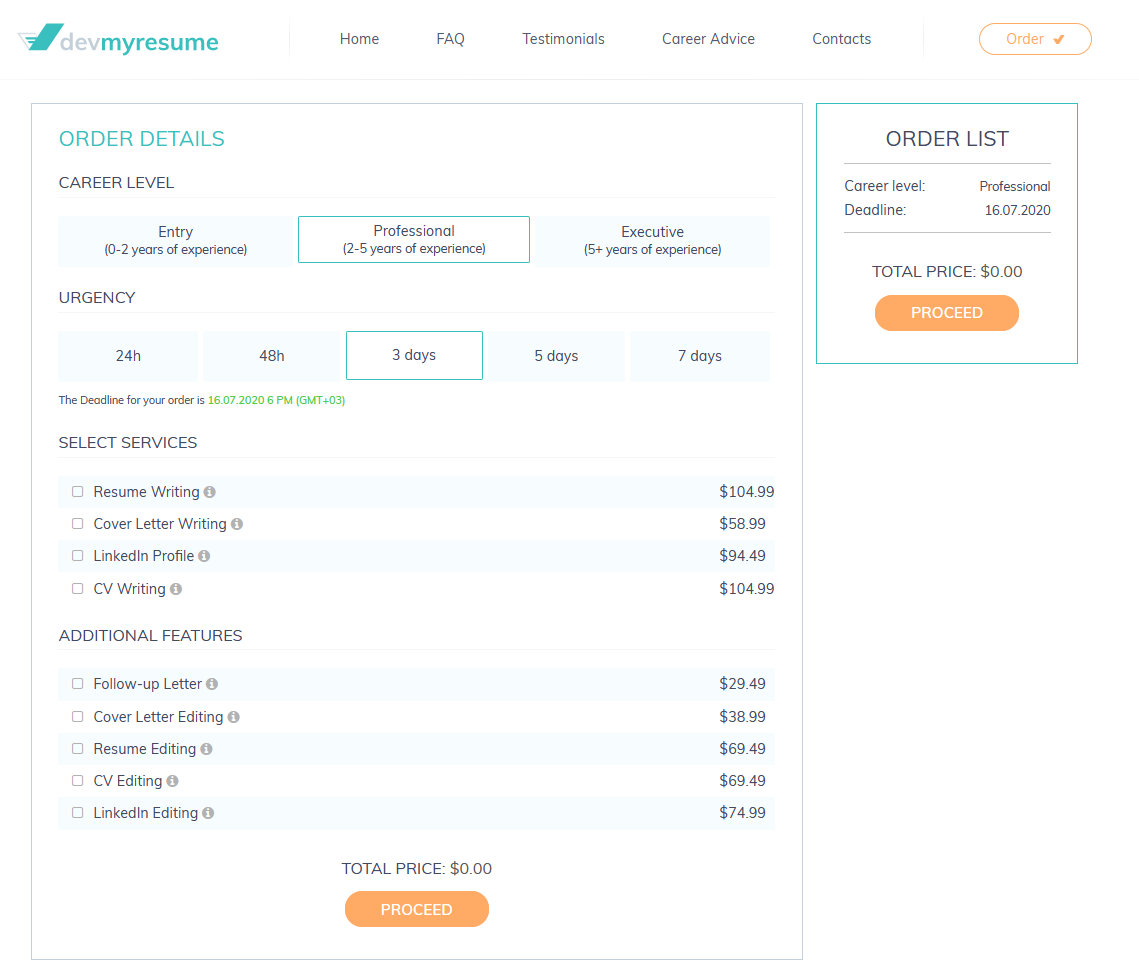 The Quality Of Services: Devmyresume or Jobscan
The quality of services of Devmyresume.com is high enough. The company claims that they can create a winning CV within 24 hours. We decided to check that, and we got the paper on time. It cost us 118$, and it was totally worth the price. When we revised the CV, we made sure it is perfect. The writer followed all the requirements concerning style, tone, and format. Furthermore, he said he would edit the paper free of charge if we did not like something.
We believe that the quality of resumes you can order there is the company's strong suit. Even if the prices are not low, you get the best value for money.
Using Jobscan, you cannot be sure that you will get a high-quality CV. It depends on the original version of the resume you upload. Avoid risking – order a CV via devmyresume.com.
List Of Guarantees The Company Provides You With
Another strong suit of the Devmyresume.com is the list of guarantees. Using that resume writing service, you can feel safe and confident. Here is all the guarantees you are provided with:
Plagiarism Free Guarantee
Online Customer Support
The service provides you with 24/7 online support so you can chat with a specialist at any time. We tried to contact support service at night, and the specialist joined the chat in two minutes. The problem was that we could not decide what type of service to order. The customer support specialist explained what each service name means. We were 100% satisfied with the support service of the Devmyresume.

Online Reputation Of The Service
The majority of clients speaks well of the company. 8 out of 9 clients are grateful to the service and would use it again. DevMyResume.com has a rating of 4.44 stars, and it takes 32nd place among all the online resume writing services. Most of all, customers praise the quality of services and fast resume delivery. They say that it was easy for them to nail the interview and get a dream job with such a CV.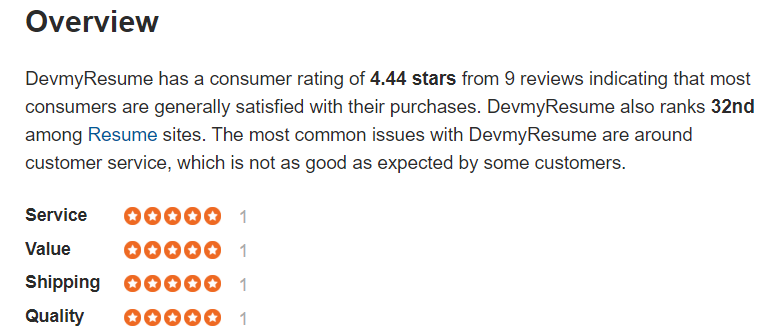 Pros and Cons Of The Service
It is hard to discuss the disadvantages of DevMyResume. The thing is that we are fully satisfied with the quality of services, speed of delivery, and website usability. However, sometimes you need to wait a few minutes to communicate with a support specialist.
Altogether, here are the critical benefits of the company:
Easy to use and fast website;
outstanding quality of resumes and CV;
affordable prices for such a quality;
solid money-back and safety guarantee;
24/7 professional online support.
Verdict: Is This Service Worth A Shot?
DevMyResume resume writing service impressed us from the first sight. The website of the company is fast and simple, so that even dummies would understand how to use it. You can contact a support service at any time, no matter what type of problem you have. The prices are really attractive so you can afford any type of Devmyresume services. And of course, the quality of resumes is the strongest suit of the service. You will get any job with such a resume!
Answers To The Questions You May Have About The Service
It is worth mentioning that there is a section with answers to frequently asked questions. Therefore, you can visit the Devmyresume.com and find the answer to any question. However, we decided to post some popular answers here so that you can find out what bothers you.
What types of services I can order?
Devmyresume provides you with a resume, CV, and cover letter writing. Also, you can pay for editing and formatting the paper so that it fits a particular job description. In addition to standard services, there is an opportunity to order follow-up or thank-you letters, as well as LinkedIn profile creating. Altogether, the company promises to supply you with all the necessary material for getting a dream job.
Why should I use that resume writing company?
The service provides you with high-quality resumes at a good price. Their writers are qualified specialists with at least five years of experience. Using Devmyresume.com, you can count on a list of guarantees and 24/7 online support. That is what makes the service special.
How can I order a resume?
The ordering process will take you just a few minutes. First of all, you need to specify the type of service (resume, CV, or cover letter writing or editing). Then, you have to click the «Continue» button and pay for the order. That's it! You will get an order confirmation on your mailbox.
Who will be working on my resume?
Our employees are professional writers with Master's degree. When you place an order, we analyze the requirements and pick up a writer with relevant skills and experience. While the writer is working on your project, we can assist them in speeding up the process.
What additional services I can count on?
The service provides you with an unlimited number of revisions free of charge. If you are not satisfied with the quality of the resume, and you can prove that something is wrong, the writer will revise the paper and correct the errors for free. All you need to do in order to ask for revision is to the contact support service.
Does it have a refund guarantee?
DevMyResume guarantees to help you get a refund if you are unsatisfied with the resume. The company wants each client to end up pleased, so stay sure you will be treated in a good way.
Does it have online support service?
Yes, the company has a customer support service that is working all hours to answer all your questions. No matter what time it is, you can send a message, and a consultant will join the chat immediately. If you have additional questions while the writer is working on your resume, don't hesitate to ask them. Also, if you need to apply for a revision or a refund, contact their support service.
Is this company safe and legitimate?
The website of the DevMyResume is securely protected from all types of viruses and hacking. A team of programmers constantly optimize the website so that it gets faster, safer, and easier to use. Therefore, your data is safe, so there is no need to worry.
Get the Job You Deserve!
Professional Resumewriting Service
Get started