Home
/ LiveCareer Overview. Points to consider when choosing a resume building service
Written by: resumewriterreview
LiveCareer Overview. Points to consider when choosing a resume building service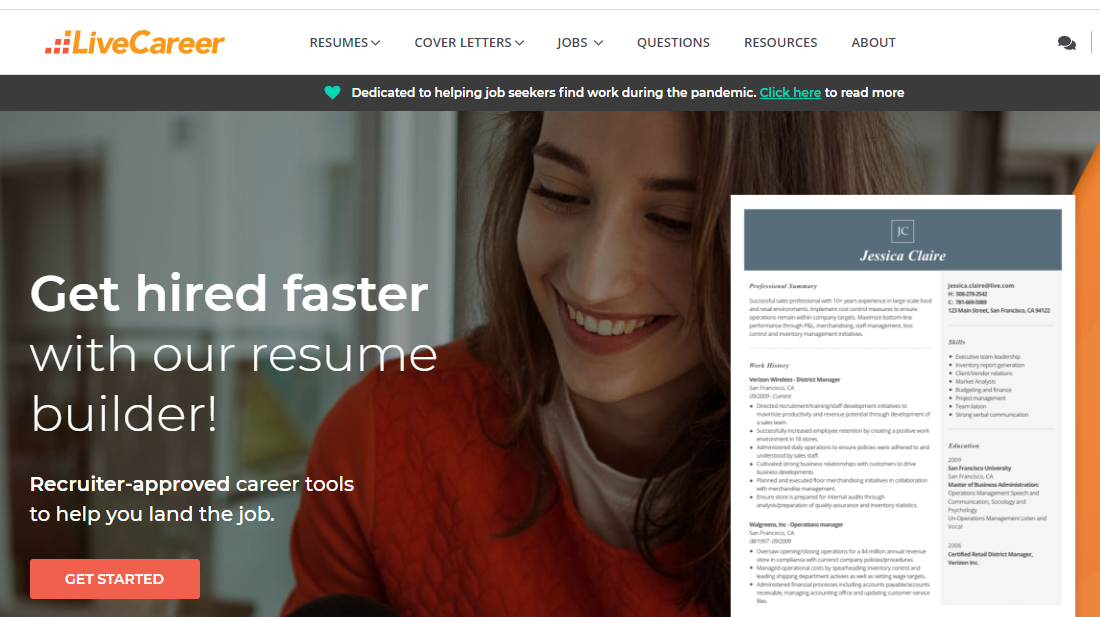 Finding a job is a responsible step in people's lives, and it is extremely important to present yourself properly to a future employer. One of the best ways to stand out from the crowd of other job seekers is to prepare a decent resume or/and cover letter.
There are many services on the Internet, which help applicants to build a resume or compose a cover letter. One of such resume building tools is LiveCareer.com. And although it is already many years on the market and offers lots of opportunities for users, we've noticed lots of pams from their existing clients. These complaints mostly refer to the customer support and confusing terms of subscription.
That is why we've thought it's our duty to provide insight on the issue and help you understand for yourself if this is the right service for you.
Range of Services LiveCareer provides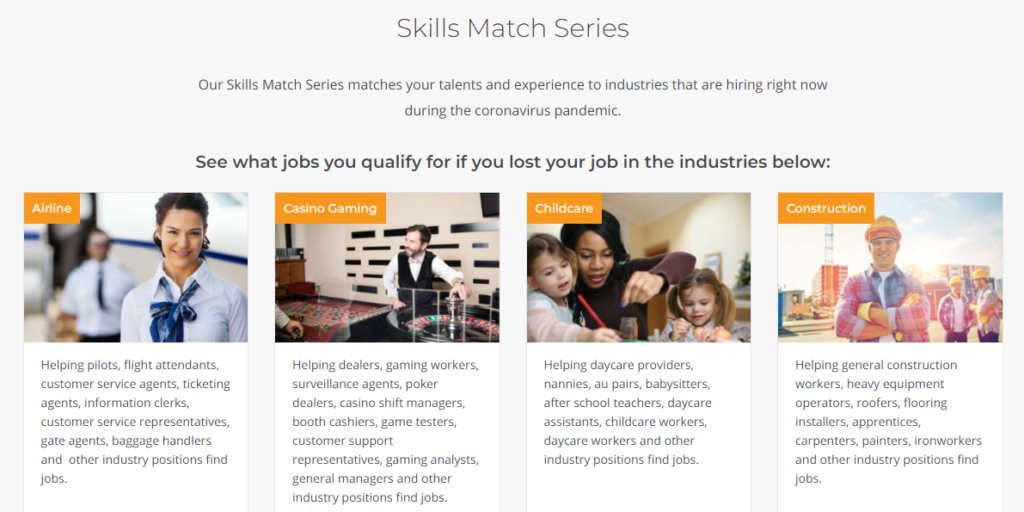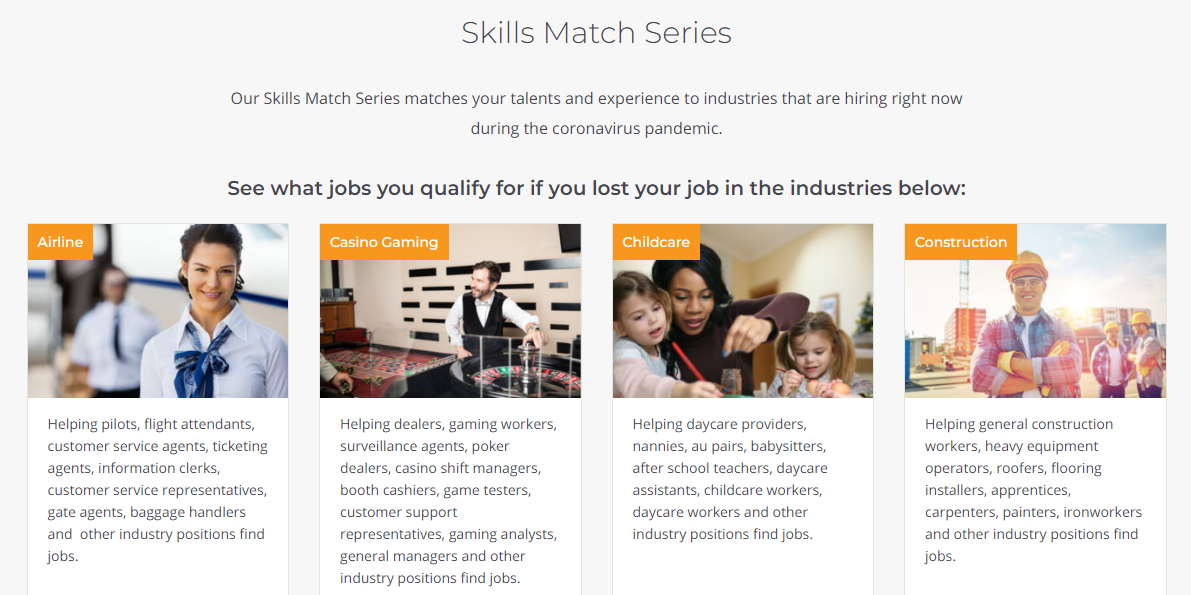 After continuous investigation of this resume building service, we've discovered that it offers only resume and cover letter composing and no assistance in making a CV or LinkedIn profile, follow-up letters, or interview training.
You can buy a template from LiveCareer.com to create a resume on your own or find there some articles on the topic.
On the website, it is possible to search for job offers, but it appears to have a very small database, and it definitely loses out to other job-hunting services.
A glimpse into the Pricing and Discount Policy
One of the trickiest parts on this platform is that you have no idea how much you are going to be charged for using the services on LiveCareer.com
There is no clear indication or description of available tariffs. According to numerous comments we've found on independent review websites, people are confused with advertisements about a free trial but are forced to provide credit card details to actually download a resume.
And what is most disappointing that people receive no alert that after the free period, the cost for the following months will be written off from their account even if they don't use the service anymore.
Instead of just blocking access to the service after the 14-day trial, they take advantage of users, who simply forget about LiveCareer service and don't even suspect that they are being charged for the full ride.
LiveCareer.com: Quality of services
It is really a pity that for such a high price they charge for their services, people receive resumes and cover letters with grammar mistakes and inelaborate design.
Job applicants look for aid in making their resumes perfect for the potential employer, but after paying а considerable amount, they receive a text of the same level, that can be found on any genuinely free service.
Guarantees
Even though LiveCareer service claims that you can:
contact their writers and work out the problem with your resume
receive your money back in case of an unsatisfactory result
Still customers reviews showed us that in reality there's no refund.
Support
Users of LiveCareer.com can obtain customer support by phone, email, or chat. However, if you decide to cancel the subscription, the only option is to call, which is not always convenient. Especially, taking into account that they don't receive call 24/7.
Online Reputation – LiveCareer.com
According to the above review examples and many others floating around the Internet, this service contains misleading information about payment terms.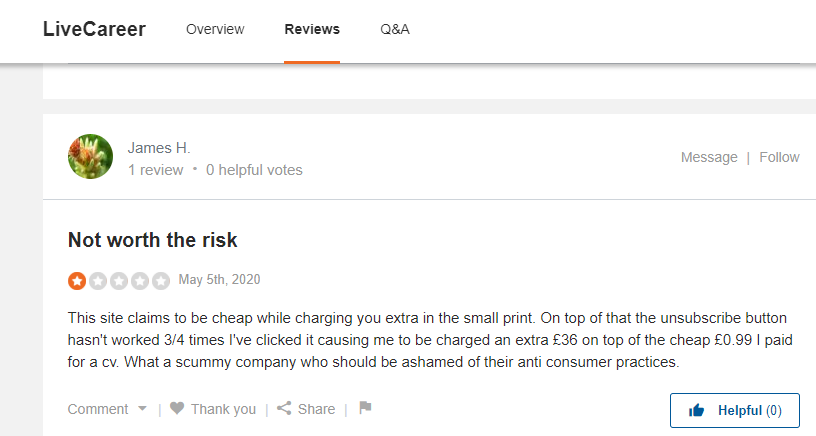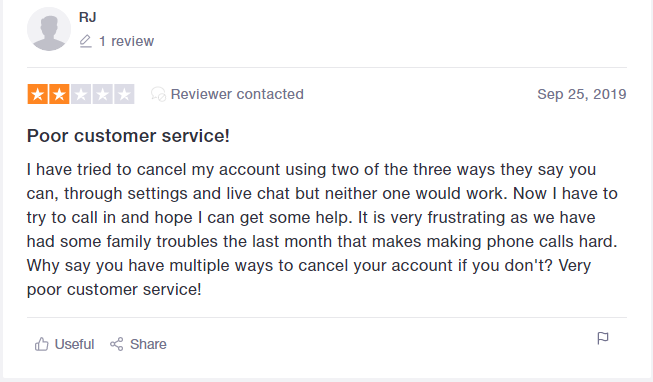 Pros and Cons
Speaking of upsides of LiveCareer service, it is a good feature that it has prewritten sentences and phrases to include into your resume just by clicking on them, and the interface seems quite clear. However, disadvantages prevail here:
small number of templates available
confusing pricing terms an extremely high rates
poor technical support
necessity to call only to disable the subscription
slower operation speed than in similar services
Final Verdict
Considering the facts and feedback, which we examined, LiveCareer.com platform may be suitable for people, who only start their careers and are not very critical to the resume they send to the hirer. At the same time, professionals who look for a stunning resume or a cover letter may be disappointed by the result and service.
FAQ: 8 burning questions about LiveCareer service
When can I receive a ready resume or/and cover letter?
Usually, your order is ready after 2 or 3 working days after you place it on the website. For that, you have to perform the purchase, provide some essential information for the writer and activate the order.
Can I get a consultation with experts of the service?
Yes, you can contact your writer and discuss your resume or cover letter. For that, you have to request such consultation and coordinate the date and time for the call. However, note that you may have different time zones. And thus, it happens that service representatives can call you early in the morning or late at night.
Who composes resumes and cover letters at LiveCareer.com?
Many writers work on the platform, and they write your resumes and cover letters. The service claims that those writers have considerable work experience in Recruiting and HR sphere. And it helps them creating resumes, which are highly estimated by recruiters.
But with that said, we've found numerous reviews suggesting the contrary, i.e. people write about plain and simplistic resumes, which they receive from the service, and sometimes the quality of cover letters is not satisfactory either.
Is there a refund if I don't like the result?
According to the LiveCareer website, a refund is possible, and they provide contact details of the customer service for this purpose. At the same time customers of the service complain about poor technical support and inability to receive their money back.
Can I cancel my subscription from the service?
Yes, you do, but it can be done only by phone. Live chat and email are available for quick questions only. Former customers of LiveCareer.com also say that the process of unsubscription takes a long time and the staff constantly tries to persuade you from doing this
Is the free trial really free at LiveCareer.com?
We've tried to check it ourselves and try to create a simple resume. The truth is when you want to download your free resume, to do that you have to indicate your card details first. They promise you a 14-day trial for $2.95.
Remember, though, to cancel it after 14 days expire, and if you are no longer planning to use the service, otherwise you will be charged $24.95 every four weeks until you stop it.
Does it work on mobile devices?
Yes, it does, but the peculiarity of the user interface makes it not convenient to work on small devices, as it becomes difficult for the users to puzzle out the instructions. The developers should have thought of a good mobile version for the service to fight off competition.
Can I select a resume template with the photo?
Unfortunately, no. This feature is not provided for the users in any type of templates. That is why you will have to add your photo manually or submit the resume without it.
How long LiveCareer service is on the market?
The service was founded in 2004 with the headquarters in the USA. This may imply that it should be more trustworthy than other platforms, which exist not for so long.
That aside, the service receives many negative reviews connected with unclear banking procedures. Together with that, in this case, the period of operation speaks for slow speed in comparison to modern tools, as well as outdated design.
Get the Job You Deserve!
Professional Resumewriting Service
Get started