Home
/ Resumegenius.com Overview for better Choices
Written by: resumewriterreview
Resumegenius.com Overview for better Choices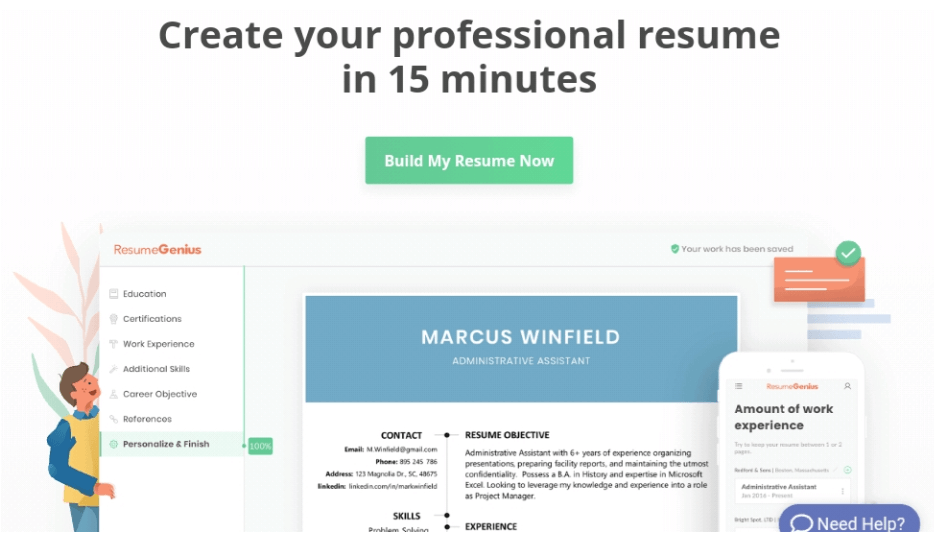 Resumegenius.com is the USA resume and cover letter writing service that operates worldwide. It is available at any time and promises you to get a prompt response to your request. Precisely, you may get here a resume within 15 minutes only. What kind of quality may you get so short? That is another aspect we would like to draw your attention to in this review. And also, we want to cover other important issues about the operation of this writing service.
Range of Services
Resumegenius.com offers you a wide range of services related to business or employment letters. Here you can order a resume of any format and a cover letter. Also, you may get here help with making your recommendations letters, thank-you letters, registration letters, and other business letters. The range of services is quite balanced without including any excessive types of letters.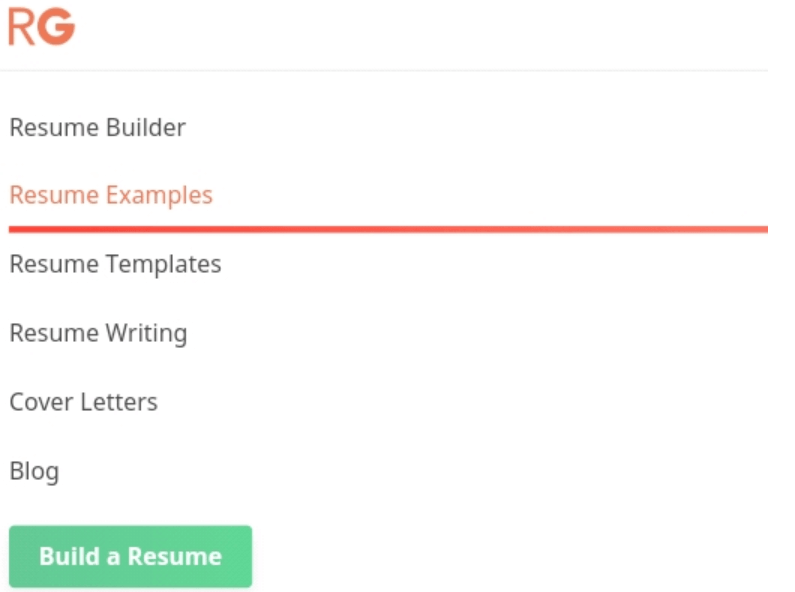 So, Resumegenius.com appears to be a specialized company preparing letters for employment. But, the first thing that worried us from the first lines was that the company promised to prepare a professional letter for you within 15 minutes only. Naturally, the first point that worried us was the quality of the final product. We also have doubts whether this process can really take 15 minutes. See what kind of information we have based on the results of our review.
Pricing and Discount Policy
Resumegenius.com doesn't explicitly provide the details of payment. At first glance, it appears like the service is free. And it really provides access to certain guides for free. But, if you decide to use this service, you face the necessity to make payment a bit later when you need to download the ready resume.
Is that good? We don't think so. The cost of a subscription for a 14 days trial period is around $2, and for the month, it is around $40. That is expensive, from our point of view, for the quality of services delivered. The service also fails to provide sufficient discounts for their offers.
Quality
The quality of resumes from Resumegenius.com suffers a lot – it is insufficient, our experts think. The format is too outdated. The information is not structured well. Some important details that were emphasized while making the original request were missed. That is not an issue for the service of such kind.
It needs to be more customer-oriented in terms of quality. That is our belief. Our experts also presume we could get some new writers. But, that is not a question to expect for good luck to get the right author. The solution is simple: it is forming a good quality control department that can help assess the quality of delivered products and give feedback to writers.
Guarantees
Resumegenius.com promises to provide you the following guarantees:
quality
fast delivery
support
confidentiality
Support
Resumegenius.com has quite weak support that fails to respond all the time and provides correct answers to the questions of customers. That is not an issue for a good service. Clients should not rely on luck only when referring to the support team of the services. Our point of view is that the service should think about a sufficient control department to ensure everything goes well with the customers' requests. Now, visually their support looks like this simple list of FAQs.
Also, they provide contact data: address, a phone number, and email.
Online Reputation
Resumegenius.com has both negative and positive reviews of its work. We reviewed both types and can say that customers should be lucky to get a good writer. Sometimes the quality of services may be good. But, sometimes, it may suffer a lot. Is that good? We don't think so. Another important point that worries us is the weak support some customers comply about. We believe Resumegenius.com should make an effort to improve the quality of services it delivers and the support within this process.
Pros and Cons
Resumegenius.com. as a resume writing service, has these certain advantages:
website easy to look through and navigate
prompt operation
access to useful resources
If we speak about the disadvantages of Resumegenius.com, these are the following:
poor quality
hidden payments
weak support
Verdict
Our suggestion is to avoid this service and refer to other more quality options. If you want to become its customer, you should expect good luck to get the same good writer that can help you resolve your resume writing request. The formatting and style of such may be outdated, while you may wait for the ready result for too long. That is not an issue for the service, especially if the clients refer with an urgent order. Also, the quality of ready papers suffers. So, what key points should you review before deciding to refer to Resumegenius.com with your request?
insufficient quality of services
high rates
ineffective support
FAQ about Resumegenius.com
What is General Impression about This Service?
+
Resumegenius.com doesn't appear to be a reliable service at first glance. The quality of service suffers, and they don't pay too much attention to customers. Their approach to work, from our point of view, is not customer-oriented. The service is focused more on delivering documents without carrying too much about adapting such to concrete needs or putting their additional ideas that can make a candidate distinct. Resume-making services surely can have templates. But, using such should not be obvious.
What Pricing Policy Does This Service Have?

Resumegenius.com has a quite non-flexible pricing policy with comparatively high rates, above the average in the market. They also don't offer any discounts. That negatively influences the final price a customer should pay. Returning to the previous question, these high prices are not sufficient for the quality they deliver. So, our opinion is that the service should work better with its pricing policy to make it more adapted to the customers' needs or significantly improve the quality of services they deliver.
What about the Range of Services Resumegenius.com Suggests?
The service offers a comparatively narrow range of job-related services. Mainly, they write CVs, resumes, thank-you, and other employment-related matters. Resumegenius.com actually offers templates for its clients. That can be insufficient for most cases as templates don't cover particular needs users of this service may have. Our opinion is that the range of service is narrow and far from comprehensive and well-developed.
What Kind of Quality Customers May Expect from this Service?
Our experts have identified that the quality is not sufficient for winning in the job-hunting process. Obviously, the service offers templates mostly and lacks adapting documents to particular needs its customers may have. They tell about this pretty fairy. If with a CV/resume, things can go more or less well, a cover letter can be totally terrible because of using a cover letter builder or a template. This can and will make a cover letter too generalized, and an experienced HR will see that at once. As you may guess, this may easily ruin the overall application process for a candidate from the first step.
What about the Time for Delivery?
If you need your resume/CV or cover letter urgently, Resumegenius.com is not the right place to refer for help. They can postpone the moment of taking your request too long and write documents then also long. The service is not reliable in terms of deadlines. If a customer decides to order a document here, he/she can easily get such before one's personal deadline. So, we suggest you referring here in advance or searching for another service that can perform faster.
Is It Possible to Expect Confidential Interaction with this Service?
If a service declares about using templates from the first lines, we don't believe you can expect to get their entirely confidential and secure service. Your CV/resume is made as templates, and you may be sure they can be reutilized for other orders. As your documents contain your personal data, you cannot be sure such will be removed totally from the ready-made documents. Our point of view is that the service doesn't care enough about the confidentiality of this matter.
What about the Support Team of this Service?
We assess the work of a support team as insufficient for prompt responses and deliveries of results of ordered services. The time of responses is too long. And support agents frequently fail to provide answers to all matters. If you need urgent order, that is not the right place for making your order. If you need to clarify any problematic matters, this can take too long, and you may risk failing with your own deadline.
How Can You Summarize the Offer of this Service?
Our opinion and impression are that the service should elaborate on better its approach to work in terms of the quality of service, pricing and discount policies, time for delivery of the ready-made documents, and their support. All these parameters we consider to be crucial for the service of such kind and all of them suffer, from our point of view.