Home
/ Resumecoach Overview and Guidelines
Written by: resumewriterreview
Resumecoach Overview and Guidelines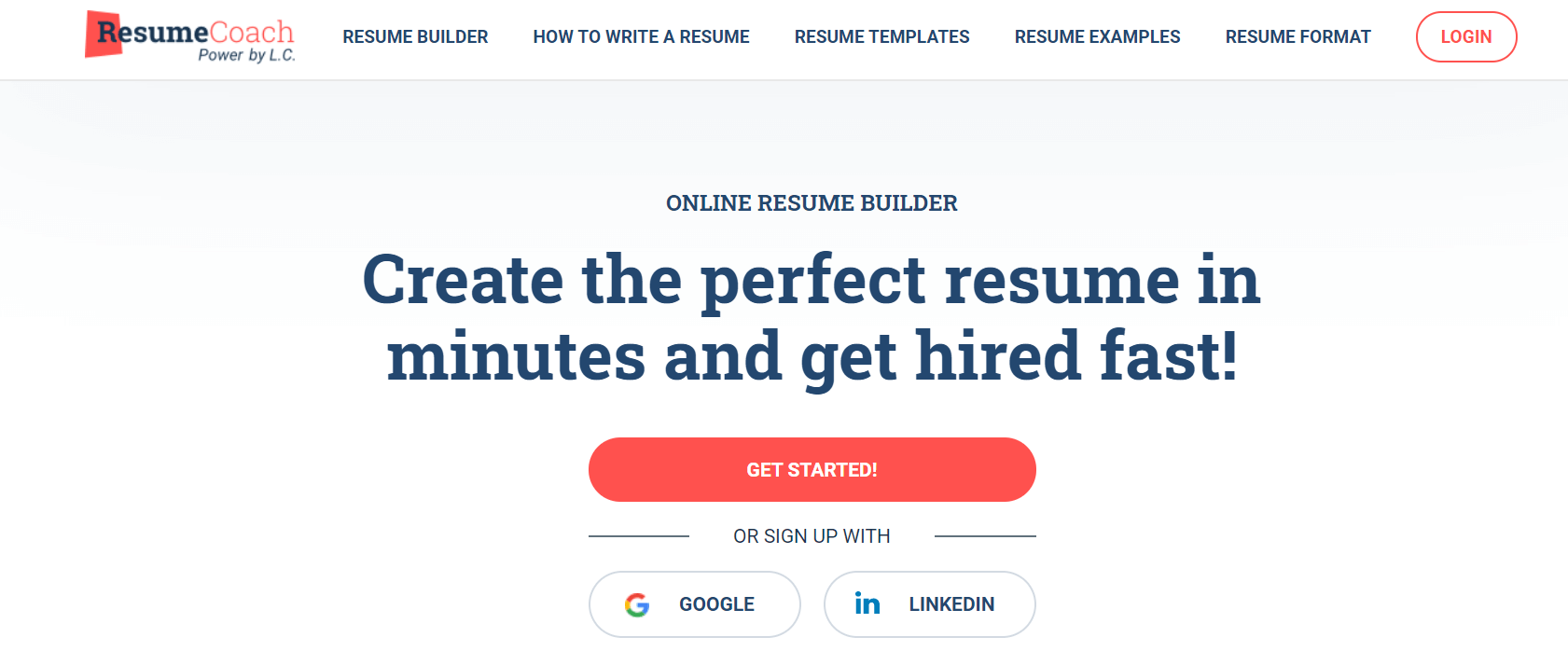 Welcome to a Resumecoach review. Today we will discuss this writing service, its features, prices, and distinguishing features. You'll also find out whether it is a good option for creating an excellent resume.
Let's start with the fact that this resume writing service is quite popular on the market. However, it has an equal number of positive and negative feedback. That is why we decided to test the service ourselves and to help you make up your mind.
Range of Services
As you probably know, resume writing services don't have a wide range of available services. Thus, if you need academic assistance or tutoring, it's better to look elsewhere. Resumecoach is not an exception. Here you can make a resume choosing from 20 templates or a cover letter.
It was a good idea to provide explanations to every section of a resume even though the tips seem quite outdated and, it's obvious that the information hasn't been changed for ages.
At the moment, there are around 20 templates, which customers can use to create a resume. Resumecoach claims that your information is saved in the account, and if changing templates, there won't be a need to retype anything. However, we have tested this option, and it didn't work the first couple of times.
There is also a chance to write cover letters to support a resume. It will be of the same design and format as the resume. Unfortunately, cover letters don't have tips and guidelines, so you are left one-on-one with the task. Even though you still have to pay.

Pricing and Discount Policy at Resumecoach
When visiting the Resumecoach website, you'll be able to create a free account and to get familiar with the platform and its services for free. However, such an account has multiple limitations and hidden pages, so you won't have access to useful services and features unless you pay.
To be granted with full access, you'll need to subscribe to a particular plan. The service claims that you can unsubscribe any time you want, but we have seen multiple testimonials, which prove the opposite.
There are two packages available: a 14-day and a monthly pack. They cost $1,95 and $29,95 correspondingly.

Quality
Now let us discuss the quality of Resumecoach services. We weren't impressed by the quality of the templates and guidelines. Yes, they were ok, but we've found multiple mistakes and typos in the text, as well as lots of outdated information.
While the package cost is rather high, it is weird that they haven't fixed the mistakes yet.
Guarantees
We tried really hard to find at least any guarantees that would protect subscribers in case they lose data or obtain a poor result but we failed to find anything except wordy promises:
Yes, that's the only resemblance of the guarantees we managed to find. If you have lots of free time, try to read the Resumecoach privacy policy section, which is so wordy and blurred that it's impossible to find anything useful. Resumecoach.com simply promises to keep and store your information safely, to update software, and so on. Nothing specific.
Resumecoach Support
When writing a review, we always analyze the customer support a particular writing company is able to provide. Users want to have timely assistance, so it's crucial for a reputable service to have a 24/7 professional support.
The only communication channel we were able to find was the simple form, where you could indicate the problem and leave your email. And there is a live chat, which doesn't work.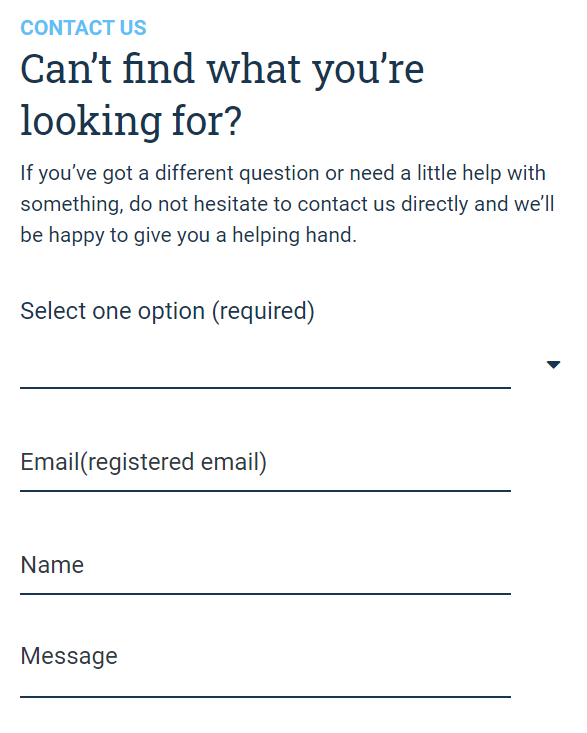 Online Reputation
It's difficult to imagine a complete review without sharing what other subscribers think about the company. We can say that there are many positive, as well as negative comments about Resumecoach.
However, the majority of positive comments come from paid websites. Unbiased review platforms contain lots of negative feedback, where customers complain about the slow website, low quality of resumes, and absence of support.

Pros and Cons
Strengths:
Several languages
A trial subscription
Has a blog
Weaknesses:
The prices are rather high
The website is slow and outdated
Almost impossible to unsubscribe
Copied and plagiarized templates from other services
Verdict
It's time to round up our resumecoach.com review and to share what we think about Resumecoach. Unfortunately, it didn't meet our expectations, and now we understand why so many people prefer looking for resume assistance elsewhere.
While the website is rather poor and the templates contain numerous mistakes, the prices are very high. On top of it, templates are plagiarized, and managers never respond. Not recommended.
FAQ – the most frequently asked questions
How does the resumecoach.com work?
After creating an account, you need to choose a template from the database. Then it's necessary to complete all the fields by using guidelines and examples. Finally, you should download the resume and start using it. Unfortunately, the website is rather slow and outdated, so be ready to devote some time to understand what it wants from you.
Can I edit my resume?
When entering a personal account, head to the account's home page and pick a resume, you want to change. Don't forget to save the draft before downloading it again. Unfortunately, this option works from time to time, and we had problems changing the resume we created. It took us three attempts before succeeding. Probably the software they are using is quite old.
How long does the process take?
Everything depends on your computer skills and whether you will be distracted along the way. We tried creating several resumes, and it took us an hour for a simple and brief resume and two hours for a more complex one.
Unfortunately, there are no useful tips that would simplify the process.
Will I be able to change the template?
Resumecoach claims that it's possible to import your data to any template of your choice. Thus, theoretically, you can switch templates as many times as you want. However, practice shows that you will face lots of technical issues, and the new resume version will be poorly formatted, so you'll have to fix the mistakes spending additional time.
What plans does the Resumecoach offer?
This platform has several packages depending on the variety of tools you want to be included in the resume. Thus, it's possible to choose from a basic and unlimited package to access various features and tools of the platform. For example, formatting instruments, practical tips, and professional advice.
Unfortunately, they did everything to hide subscription plans, and it is quite challenging to get familiar with the prices. Especially if you are not an experienced user.
Can I delete my account?
Luckily, it is possible to unsubscribe from the platform if you no longer need it. However, you won't have a chance to download the resumes after unsubscribing. Be ready that the process may take some time because you'll have to send the request to the company's email and their managers will process it for several days or even longer.
What if I don't have work experience?
The platform has a few guidelines for subscribers with different work experience. If you have just graduated college, are still studying or need a part-time job, the company promises to create an appealing resume based on your transferable skills and listing scholastic, athletic, and any other achievements to impress the employer.
However, they often encourage subscribers to add false information to look more solid and demanded, which may cause you lots of trouble.
How much work experience should be included?
They advise to include a maximum of 15 years of experience. It is proved that headhunters spend no more than 6 seconds to decide whether your resume is worth their attention or not. Thus, the recent experience should be more important than the old ones.
Unfortunately, we couldn't find any viable tips that would help first-time employees to understand how it's better to form a resume.
Get the Job You Deserve!
Professional Resumewriting Service
Get started